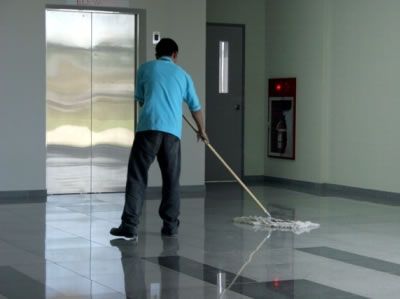 A clean office and work environment not only gives your clients and customers a great first impression of your company but it also promotes a higher employee productivity. On the other hand, a dirty or messy work environment can make clients unsure and employees dislike coming to work, or worse, even make them sick.
Are you tired of dealing with those services that call in sick, fail to show up and leave you holding the bag? Or maybe they show up, but they do a half-hearted, hit-or-miss job, just pushing the dirt around. Royal Janitorial is your source for affordable, professional and the most complete janitorial services in the Arkansas River Valley area and Eastern Oklahoma. With almost 25 years of experience, we can promise to clean your facilities the right way, consistently, where others fail.
Our personal approach of always having open lines of communication is key to meeting the cleaning needs of our clients. We have been committed to meeting and exceeding client expectations by providing superior janitorial services since 1991.

We offer janitorial services for:
• General Offices (large or small) • Industrial • Warehouses • Medical Clinics
• Schools • Churches • Financial Institutions • Retail Stores
• Construction Clean Up • Commercial Cleaning • Janitorial Services • Floor Striping, Waxing, Polishing
• Carpet Cleaning • AND MORE!