Professional Floor Stripping, Waxing and Polishing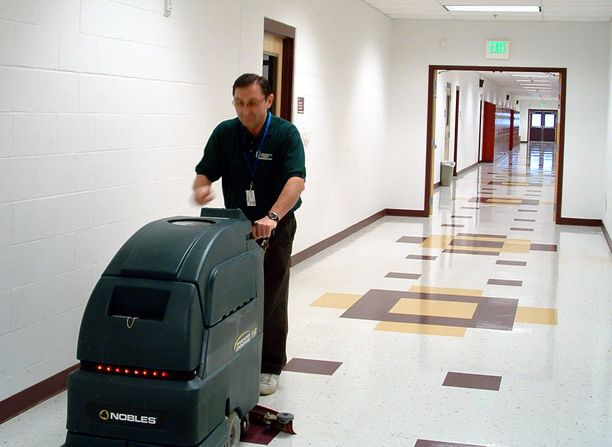 Don't let a dirty floor come between you and your clients. Maintaining the vinyl floors in your office or business is important as it provides a professional, clean appearance and helps to extend the life of the flooring. Let us help you protect your investment by keeping your floors spotless and shiny.
Royal Janitorial provides the best service and chemicals possible for stripping and waxing your floors back to the shine and sparkle of their new appearance.
We use non-slip wax and the most hardened wax products offered in the industry that not only shines but lasts, as well as the best high-speed polishing equipment to keep your floors shiny and new-looking for months.
Call us today for your floor maintenance needs.